All we know of The Dreamer's appearance is his dream-image of himself. His personality is Largely unknown, although he seems to generally be a good person. However, he does happen to have an evil side which keeps eating him (and hence, itself) and stopping him from proceeding.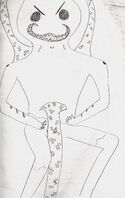 The Dreamer found himself in a very strange nightmare, In which he had to explore a Twisted and evil world, where even the buildings wanted to kill him or eat him. After .::cleverly getting past a gigantic, evil version of himself, he explored a strange city. Storefronts had teeth and skyscrapers were monsters.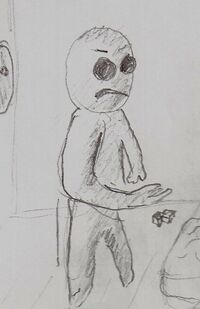 The Dreamer, as far as we know, is still attempting to escape his dream. (Miscellaneous game: "City of Dreams")
Ad blocker interference detected!
Wikia is a free-to-use site that makes money from advertising. We have a modified experience for viewers using ad blockers

Wikia is not accessible if you've made further modifications. Remove the custom ad blocker rule(s) and the page will load as expected.